Happy April's Fool Day!
This year I was smart enough to not get fooled but still it doesn't kill to have a bit of fun. Jenfrmheadtotoe posted a
March favourites
video which was reviewed by her cute dog Oreo~ In my mail box, Zalora released their "Boys Over Flowers" summer florals newsletter and Cassey Ho from blogilates introduced her newest invention, the "
Eat Clean Sponge
". Hahaha, I really appreciate the entertainment.
Last year, Google tricked us with Google Nose Beta and many of my friends actually believed it. It's amusing to watch them sniffing my phone away. But seriously, if Google Nose were to happen, it would be the coolest thing ever.
This year, Google Map released a pokemon challenge. Those who managed to catch all 150 Pokemon would be offered a new job in the company as a "Pokemon Master". It's pretty cool for a job tittle but do you really believe that it's true? Anyway, that game was so addictive that I spent half of my day catching Pokemon. In the end, I only managed to catch 70 of it. Not yet a master but I'm close... Haha.
Here is my outfit from awhile back.
Selfie of the week and nail of the week. These days I try to put a little more effort in painting my nails and so I came up with this leopard nail art. I tried painting Mickey Mouse inspired nails this week and it turned out horribly wrong. Haha but I promise to fine-tune it so I can instagram it or something.
Outfit details:
Hat // H&M
Earrings // Lovisa
Striped orange and navy dress // Patch
Cat bag // BKK
Mary-Janes // Vincci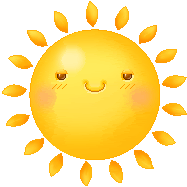 What I liked most about this dress is that it has two different textures to it. The top part of it is knitted while the bottom half has soft layers of tulle. Interesting match isn't it? Anyway the weather in Singapore is not hat appropriate at all! I could feel the heat on my scalp. If you found my cutebutuseless bag familiar, that's because H&M is now carrying it in stores now. You probably won't find mine in H&M because there's only have black and leopard available.
Thank you for reading~ If you love my messy bangs, feel free to hype my look on lookbook~ 8D